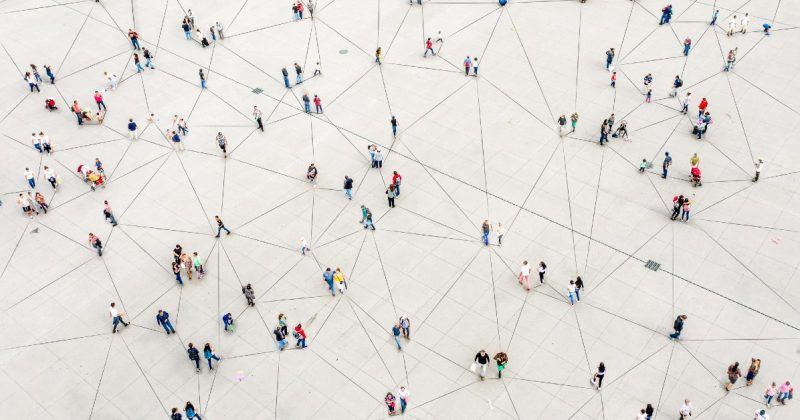 What Is the Future of Social Media?
The world of social media is constantly evolving. Soon, we will likely see continued growth as technology advances and users' needs change. Guesses on where social media and the internet as a whole are headed in the years to come are said to be based on Gen-Z's usage of social media apps and technology advancements. Meaning, artificial intelligence (AI) is set to make big waves on social media in the near future.
Here's what trending in the social sphere and what to expect for the future of social media.
Gen-Z is shaping social media use
Gen Z, or those born between 1997 and 2012, is the first generation to have constant access to the internet and technology. They see the world online and offline as something that merges, which can lead to an endless amount of possibilities and opportunities. Since the age group is used to instant connections and answers that the internet provides, they expect brands to keep up.
What's one way your brand can keep up with younger users? The answer lies in using apps that are popular among Gen Z, including TikTok. TikTok is the 6th most popular app worldwide and has over 1 billion users. The platform is taking the world by storm as it grows more and more each day. And as Gen Zers get older, they will be a heavy focus for many industries, which means meeting them where they are is a must.
TikTok and user-generated content
TikTok is a social media platform allowing users to create and share short videos. These short clips started as 15 to 60 seconds and have now evolved to allow for 3 or even 10-minute videos. Users can edit with in-app tools that incorporate music, special effects, filters, voiceovers, and more. With easy editing, longer video options, and everyday people becoming the stars of the app, TikTok is said to be the new YouTube. The app is also known for its algorithm and "for you page", which is designed to surface content that is likely to be of interest to the user based on their past behavior.
TikTok proves that user-generated content is king. The app encourages users to create personable content that resonates with viewers. TikTok is home to a wide range of creators from dancers and comedians to cooks and beauty experts. This means there is something for everyone, no matter what you're looking for.
The app has even become the new search engine—slowly taking over favorites such as Google or Bing. Why? Users are looking for answers from everyday people they can trust. While this might not be the best way to get factual answers or research more thoroughly, the app can provide fast results in a more consumable manner.
Is TikTok getting banned?
Like any app, TikTok has its challenges. One of the biggest issues is content moderation. With this, there is a risk of harmful or inappropriate content that could slip through the cracks, but TikTok has implemented measures, including automated moderation tools and a team of human moderators who review content to ensure that it meets the platform's community guidelines.
In some countries like the United States and India, there have been concerns about TikTok's data privacy practices and its potential impact on national security. This has led to calls for increased regulation, and in some cases, outright bans on the platform. TikTok is owned by a Beijing-based company called ByteDance, which is subject to Chinese laws that would compel it to comply with requests to hand over information to the government about its customers. For this reason, current White House officials told TikTok that it must cut off ties with ByteDance or the U.S. government will ban the app altogether.
The potential ban means that brands should continue to diversify content for multiple platforms rather than just focusing on one. Meaning, your company should still be actively using a variety of social media with content that works for the specific platform. Not to mention Instagram and Facebook are already finding ways to mimic TikTok's engaging videos, so marketers can embrace Instagram reels as they would TikTok videos.
How AI affects the social media landscape
Another tool expected to shape the way we use technology and social media is artificial intelligence (AI), or the simulation of human intelligence through computer systems. Basically, it's technology's way of adapting a human brain. Remember those images of everyday people edited into artwork that went viral recently? That was AI-generated artwork from Lensa, and it was only the beginning of us seeing AI all over our feeds.
Another popular example of AI is ChatGPT, an automated system where you can type in a topic and it will generate information—almost like a search engine, but better. Not only can ChatGPT answer questions, but it can write content for you like blogs, social media captions, scripts, and more. The program has blown up recently, reaching 1 million users within the first week of its launch. Marketers can also harness the power of AI through tools that generate unique images, compose music, or even build entire websites.
This means our social media feeds are going to be filled with AI-produced art and videos, allowing content creators to make more content, faster. And while AI still has yet to replace strategy and creativity, it does make content creation easier. Outside of content, you can expect to see more social media management tools integrating with AI. These programs will be able to analyze data and make decisions for you, all while making updates in an instant. Marketers also foresee AI streamlining influencer marketing by matching brands with the right profiles to promote their products, cutting hours of research and outreach.
Related Article: How Will AI Affect Marketing?
How to keep up
Overall, our relationship with technology is complex and is affecting the way we interact in the world. Social media is likely to become more tightly integrated with other technologies, such as AI. This could lead to new ways of interacting with social media, through immersive experiences and real-time feedback. There is always something new happening with social media, whether it's a new trend, app, or even a filter. When working in the media industry, it is so important to stay up-to-date to stay relevant. Not to mention the pressure to keep up with competitors on all platforms, most especially TikTok.
While this may seem like a chore, there are experts to help you adapt to new technology and incorporate it into your marketing. You can start by staying up-to-date on marketing news by reading our blog or working with us directing on all of your brand and marketing needs. We can take the stress out of incorporating technology while meeting your goals. Contact us today to get started!