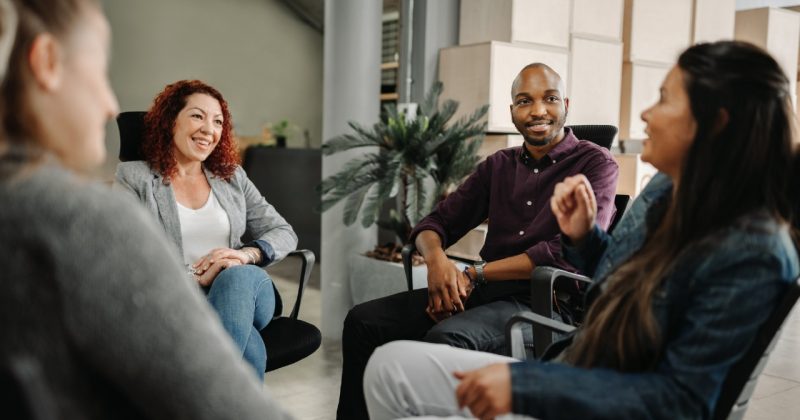 How to Build Employer Branding that Draws Great Applicants
Employers across the country have struggled with staffing over the past year. Many factors, including a growing number of remote and flexible work opportunities, have made elevating employer branding a priority, so companies can be more competitive in attracting candidates.
Nearly 4 million people quit their jobs each month in 2021, and according to a recent study by MIT Sloan Management Review, the biggest factor prompting this record turnover is toxic work culture. The study goes on to say that avoiding a bad workplace is 10x more important than the desire for more pay.
Employer branding is the best tool to show candidates that your organization is the right place for long-term employment. And, when it's authentic, it can help retain your current employees as well.
Communicating company culture to the public
Employer branding is the identity that an organization communicates to the job-seeking public. It includes company culture but is also an ongoing expression ofall the reasons people enjoy working for an organization.
Some companies have strong and well-known employer branding, such as Cisco, Adobe, Home Depot, and Wegmans. 86% of Wegman's workers say they're proud to be a part of the team, and as a result, the retailer ranks in the top 20% for employee retention.
Compelling employee stories make great brand advocates
Employer branding can also work together with employee branding—which sounds the same but refers to when companies leverage employees to communicate their branding at various customer touchpoints. When employees are happy at work, they are more likely to be happy to share infectious brand enthusiasm with customers.
Vibrant helped Belvedere Health Services develop an employer branding campaign that featured the connections staff build with clients when providing home health care services. By sharing stories of how Belvedere employees love where they work, they were able to better attract applicants. But, the campaign also serves the company's overall branding too, since the caring relationship between staff and clients is what they are all about.
Start thinking about your employer branding
Effective employer branding requires more than just words. It has to be authentic and supported by employee stories. Developing an employer brand requires an organization to look inward, and take the pulse of its employees. To initiate the employer branding process, ask current employees questions like:
Do you have a positive or negative work environment?
Do you believe you are fairly paid for your work?
Do you feel burnt out?
Do you feel respected?
Are you proud to be a part of your company?
On a scale of 1-10, how likely are you to recommend that a friend apply to work here?
Address negative feedback and build on the positives. Once you have a clear picture of how your employees feel about their job, a video campaign featuring positive stories can help candidates picture themselves as a part of your team.
Make your careers page a powerful recruiting tool
Adding employee testimonials is a great way to sell applicants on working for your company, but the rest of your careers page should serve your employer brand as well. Eye-catching graphics, employee quotes, and video content can help share compelling glimpses of employee day-to-day life. Use your career page to immerse visitors in employee experience while providing specifics on available positions and benefits and you'll inform and attract the right people.
Stop simply linking to an application. Start telling the story of why your company is a great place to work.
Employer branding strategy and execution is just one of the ways we help clients build better organizations through branding. Our experienced team can develop the perfect employer branding for your business and support it with targeted digital marketing. Worried about staffing? Contact us or give us a call at (855) 946-2773 today!