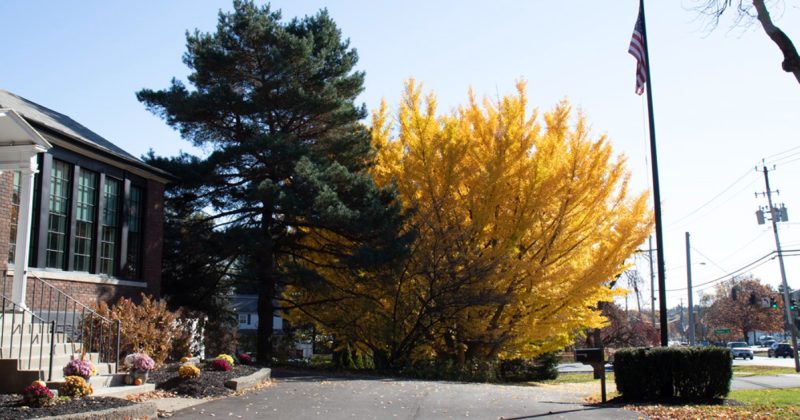 How Does an Ancient Tree Represent Our Brand?
What do you know about the ginkgo tree? Touted as "undoubtedly one of the most distinct and beautiful of all deciduous trees," the living fossil is part of a family that dates back to the Jurassic Period– yes, like the dinosaurs. Vibrant has our own ginkgo at our headquarters, which has been brightening up the property this autumn. In fact, we've been told it's one of the largest ginkgos in the area.
It has us thinking… how is a ginkgo tree like a marketing agency?
Native to China, the species has been cultivated in North America for over 200 years. Like the tree, Vibrant Brands is a transplant; once headquartered in Oneonta, we moved to the Capital Region five years ago, where we've been an integral member of the community. We've had a hand in branding major local institutions like Sunmark Credit Union and Albany International Airport.
Katherine Hale of Duke University has described the tree as "fast-growing and highly adaptable." In the 20 years since Vibrant was founded, we've expanded our team to include highly skilled professionals that can keep up with the ever-changing technology and markets. It's gone from a one-man operation out of our founder's apartment to our Latham office, which has been called one of the coolest office spaces in the area.
One thing's for certain, the product of the ginkgo's growth and hard work is a Vibrant (wink wink) display of beauty and charm. Get in touch with us today, and see how we can invigorate your brand.