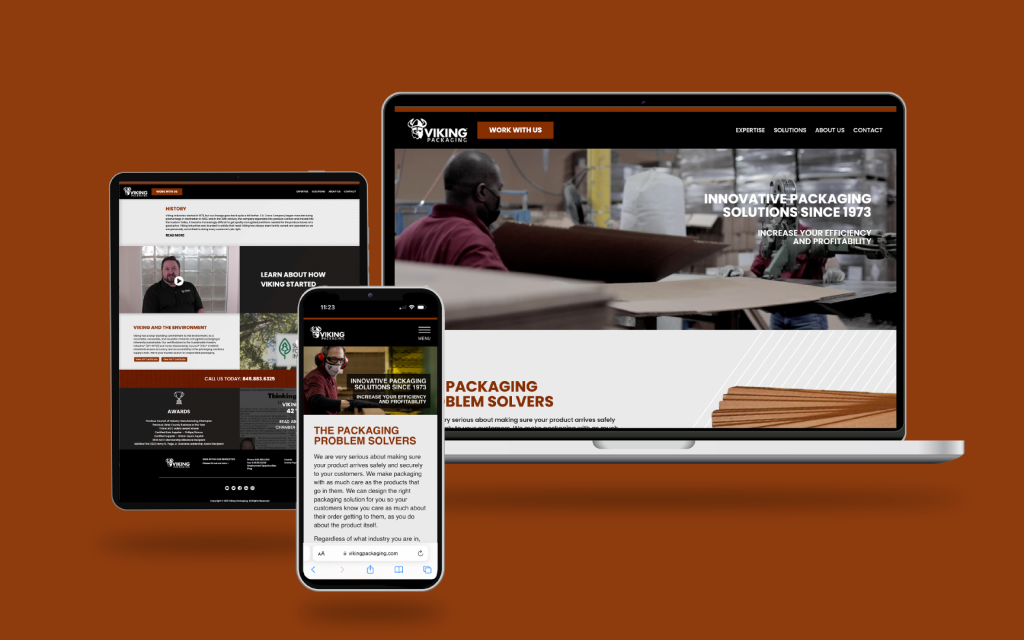 Creating an Attractive Online Hub
Anchored by decades of industry leadership and a recent expansion of services, Viking sought a digital face that mirrored their evolution. Vibrant's creative team executed a website redesign that eloquently showcased the extended range of services. Emphasizing Viking's problem-solving approach and commitment to innovation, the new website became a compelling canvas that narrated their unique value proposition.
Tangible Touchpoints
Vibrant collaborated with Viking to craft a suite of print materials, including brochures, sell sheets, and postcards. These tangible touchpoints served as a bridge between their sales team and potential clients. Through these materials, the sales team enhanced their ability to communicate the company's strengths, leaving lasting impressions that extended beyond digital interactions.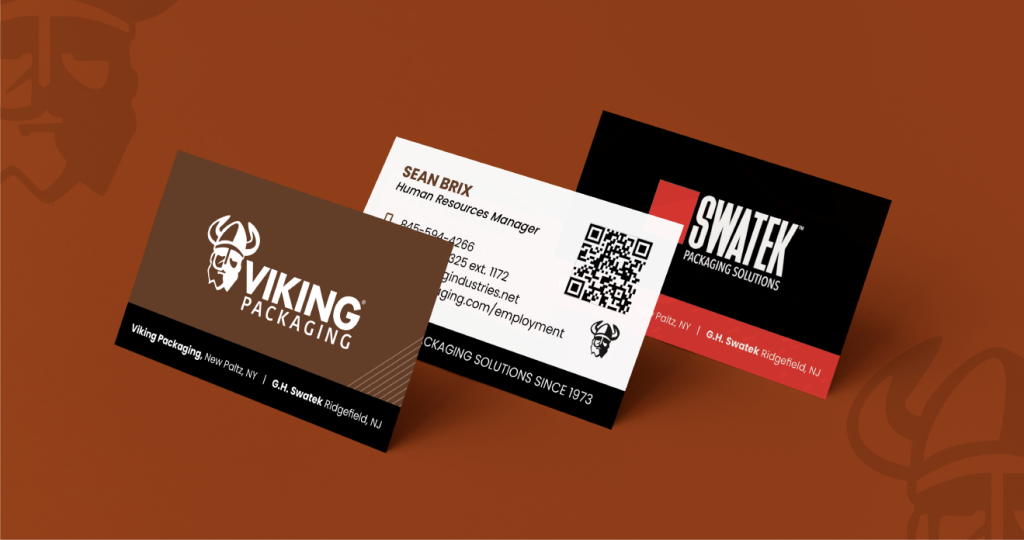 Digital Voyage to Online Success
The collaboration between Vibrant and Viking extended to the digital realm with a focused strategy. Paid social campaigns on platforms like Facebook and LinkedIn, coupled with targeted search ads, illuminated Viking's distinctive offerings. The result was an expanded digital footprint that made Viking more discoverable to a broader audience seeking inventive packaging solutions.
Viking's Engagement and Impact Journey
Building on Viking's innovative heritage, Vibrant's social media strategy was meticulously designed to keep the brand relevant and top-of-mind. By curating a simple yet impactful social plan, Vibrant nurtured Viking's presence on Facebook, Instagram, and LinkedIn. Regular updates about company advancements and services kept the audience engaged, reinforcing Viking's position as an industry leader in innovation.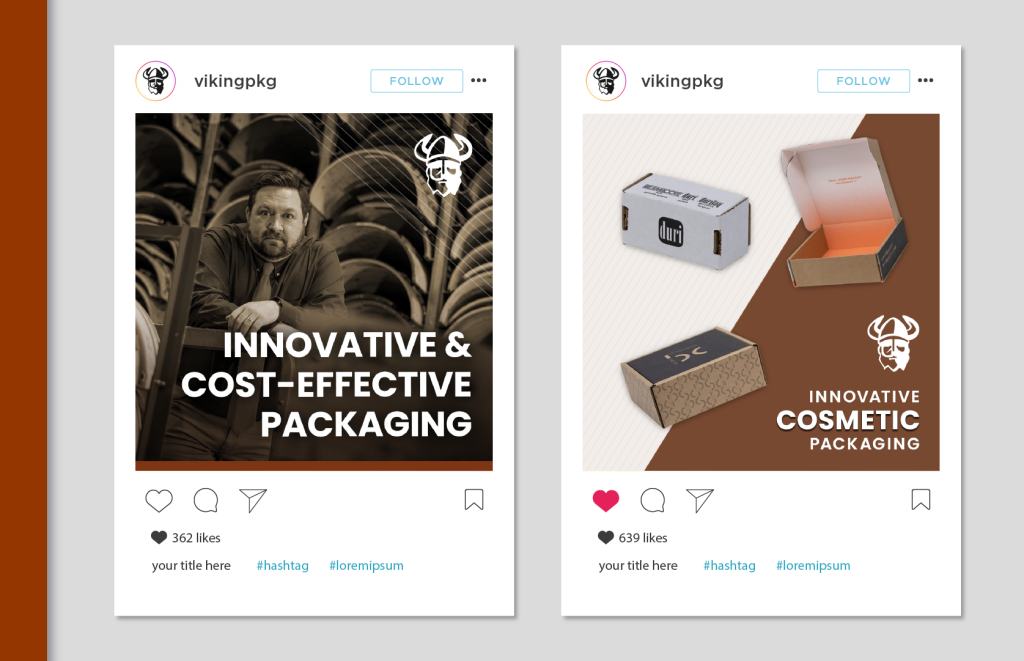 Visualizing Excellence
Vibrant's creative arsenal extended to photo and video production, where Viking's staff, facilities, and cutting-edge solutions took center stage. Drone footage of their new facility captured the essence of their progress, while staff-centric content added a human touch to their brand. The cohesive stock of graphics further enriched their visual storytelling, making innovation a tangible reality.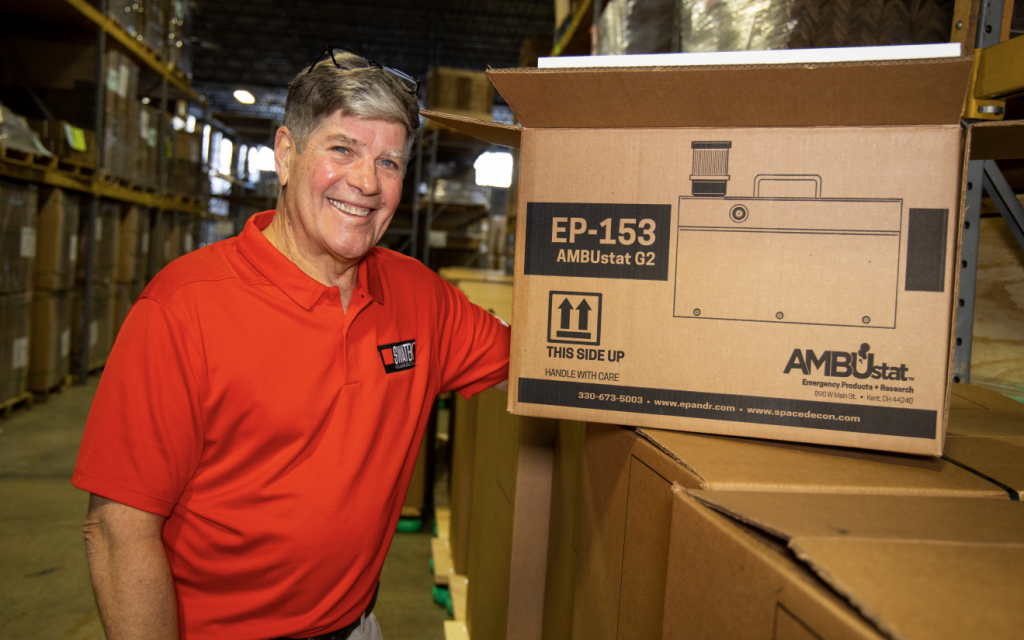 Results That Resonate
The collaboration resulted in increased stats across the board. In the realm of Google Ads Viking Industries' campaign achieved thousands of clicks and an increased CTR as well as conversions numbering in the thousands. Impressively, Vibrant lowered the CPC, enabling Viking to maximize their campaign reach while minimizing costs.
The Viking journey on Facebook was equally impressive, increasing clicks into the thousands and an inviting landing page view cost of just $0.46. The CPC decreased as Viking's engagement surged, solidifying its digital presence.
Website analytics over the two years that the pair has worked together showcased an exponential rise, with daily sessions increasing by 60%, active users increasing by 50% per month, and weekly users surging by 95%. Viking reports that 17% of prospects who reach out via their website convert to customers.
A Relationship Based on Innovation
The dynamic synergy between Viking Packaging and Vibrant Brands led to an inspiring transformation. Viking's legacy of innovation continues to thrive, supported by Vibrant's commitment to crafting transformative marketing narratives. As Viking Packaging embarks on its future, Vibrant Brands remains dedicated to being a partner in innovation.