Revitalizing the Brand
Drawing on collaborative efforts and thorough industry research, Vibrant successfully transformed MetzWood's brand identity to better reflect the agency's growth and set them apart from competitors. Alongside crafting a new logo, a comprehensive brand guide was developed, defining MetzWood's distinctive tone, personality, and voice. This strategic approach further positioned the agency as a leader in the insurance industry. The updated logo and messaging have successfully positioned MetzWood as an industry leader and insurance expert.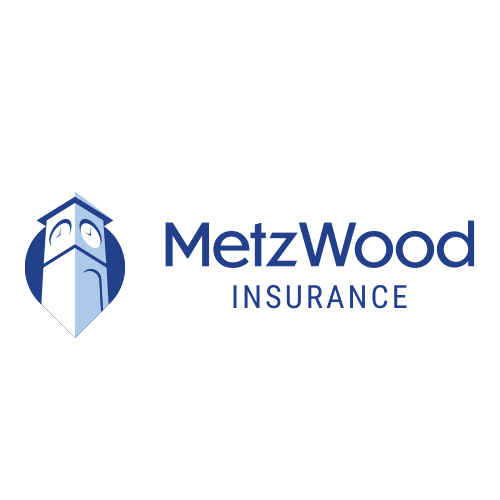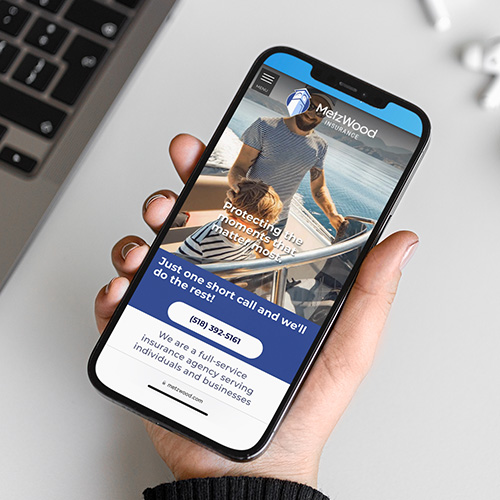 Elevating the Website Design
Recognizing the significance of a user-friendly website as a foundation for a successful brand, Vibrant prioritized the creation of an engaging online platform for MetzWood. With the competitive landscape of the insurance industry in mind, the website was meticulously designed to captivate visitors with an attractive layout, seamless navigation, and compelling content. Furthermore, the website showcases MetzWood's rich history and deep connection to their community, reinforcing their commitment to serving clients. The newly designed website engages visitors while providing clear and digestible information on complex insurance matters.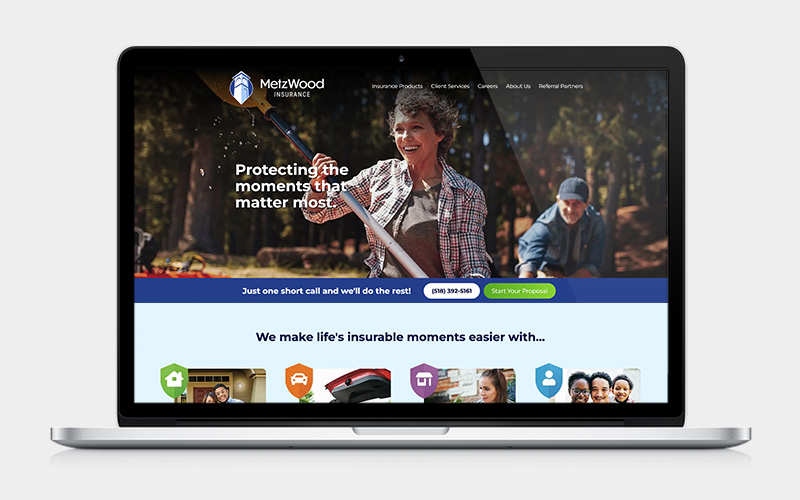 Crafting a Comprehensive Content Strategy
As a fourth-generation family-owned business with strong community ties, MetzWood possessed a unique narrative to share. Vibrant developed a comprehensive content strategy to amplify awareness of MetzWood's services and philanthropic endeavors. This strategy encompassed content creation, blogging, and social media management, resulting in remarkable outcomes. Throughout the project, Vibrant's client-centric collaborative process ensured timely progress while identifying new opportunities for content creation. MetzWood experienced a significant increase in page reach, with Facebook seeing a surge of 390%, Instagram soaring by 7,000%, and LinkedIn growing by 30%.
By partnering with Vibrant, MetzWood Insurance achieved their goal of heightened community awareness and presence, thanks to the impactful rebranding, well-designed website, and effective content strategy.