Credit Union Rebrand: Journeying Together into a New Era

Vibrant Brands worked closely with High Point for its credit union rebrand to understand its history, values, and vision for the future. After extensive collaboration and analysis, we presented the new name "High Point" and the tagline "Journeys Start Here," symbolizing the financial journeys members embark on with the credit union. We also designed a new logo with a mountain theme, representing the idea of reaching your "High Point" with the credit union.
A User-Friendly Website to Match the New Branding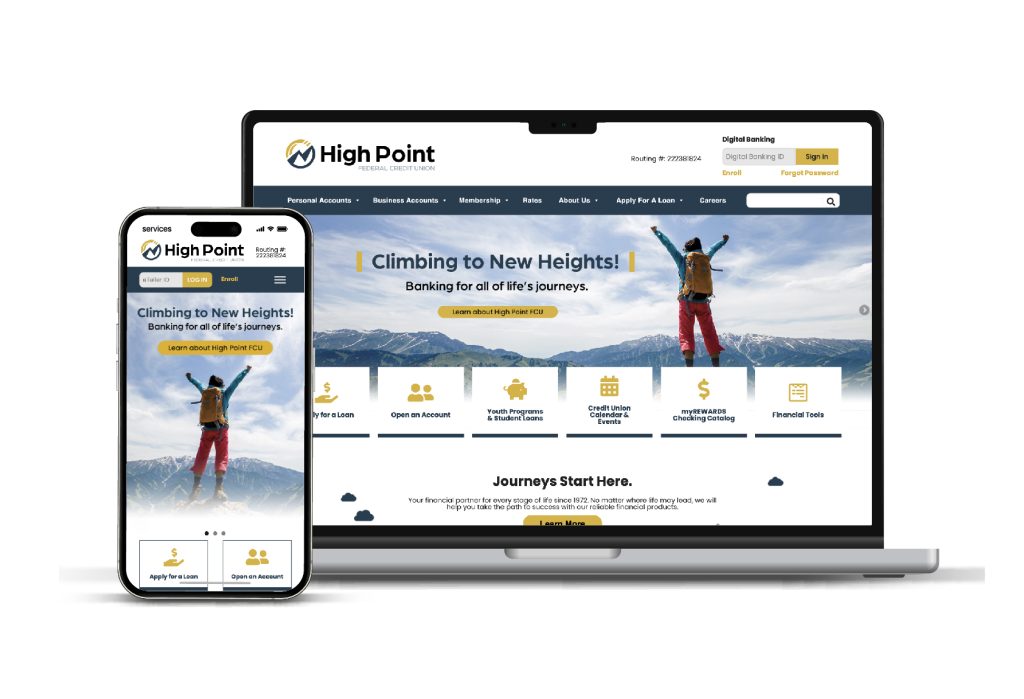 Vibrant's creative and technical team designed and developed a new website that not only embraced the mountain-themed branding but was also tailored to user needs. With intuitive navigation, clear product descriptions, and engaging visuals, the website became a central hub for High Point's members.
The website included features like online banking integration, financial calculators, and easy access to support, reflecting High Point's mission to serve members at every stage of their lives. The seamless transition from the old site to the new, keeping all critical member services intact, was crucial to the success of the rebrand.
Strategic Brand Roll-Out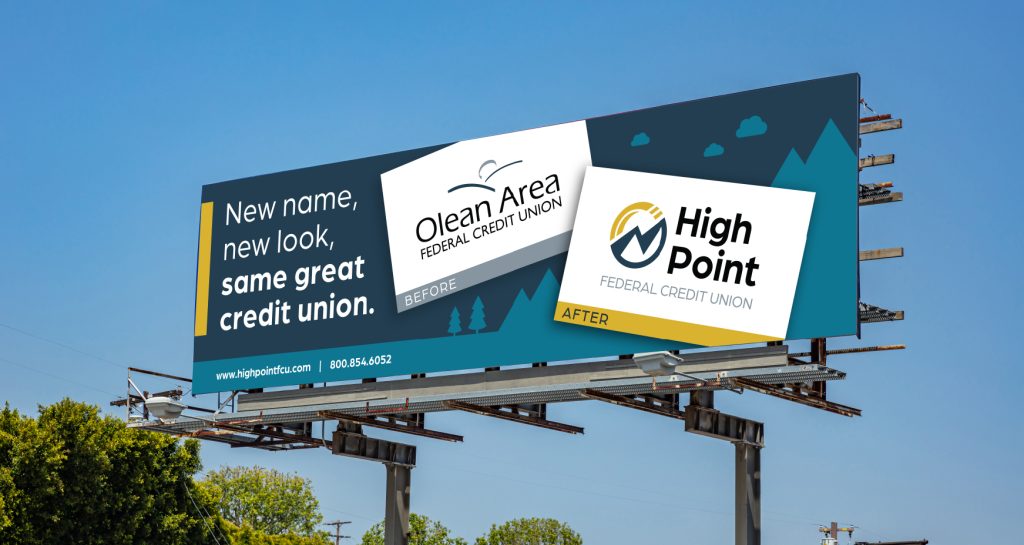 A significant emphasis was placed on a brand roll-out strategy to communicate the change to employees, current members, and potential members. We ensured that this change was more than just a cosmetic adjustment; it was a renewed pledge to serve members at every stage of their lives. By leveraging various channels like internal training, ads, billboards, postcards, a social media plan, and more, we conveyed the rebrand's excitement and significance.
Embracing History While Forging Ahead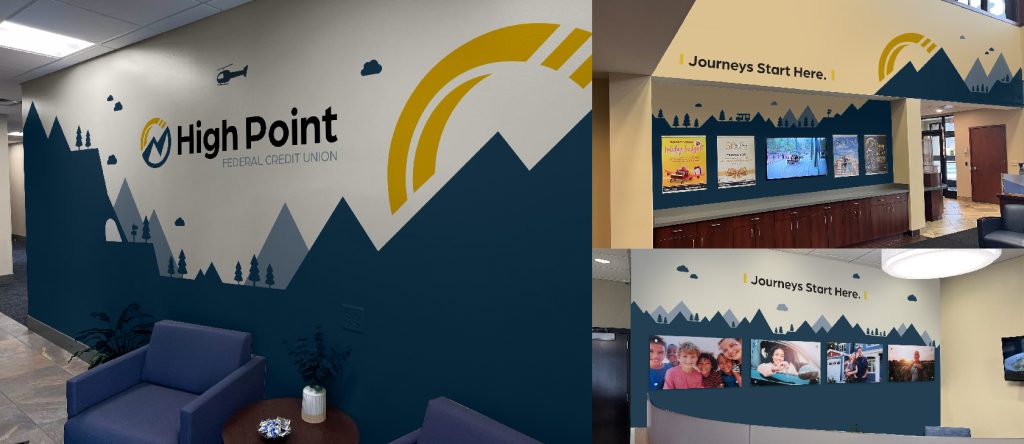 High Point is proud to continue the legacy of Olean Area Federal Credit Union, while also embracing its growth, including mergers and expanded membership areas. The new brand became a testament to its evolution and a symbol of aspiration for the future. We designed signage and materials for the credit union's branches as well.
New Brand, Same Dedication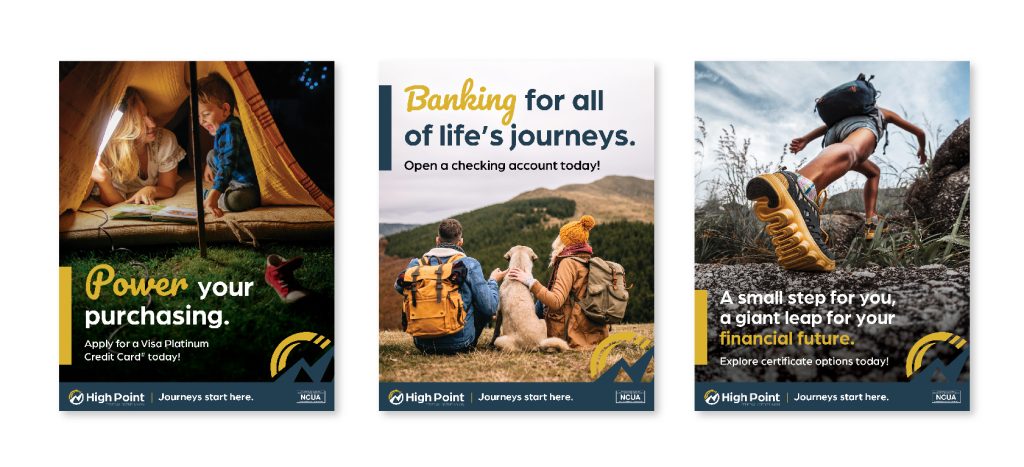 The new brand identity has resonated deeply with High Point's members, encapsulating its rich history and commitment to optimal financial services. The new website has increased engagement and made it easier for members to access services.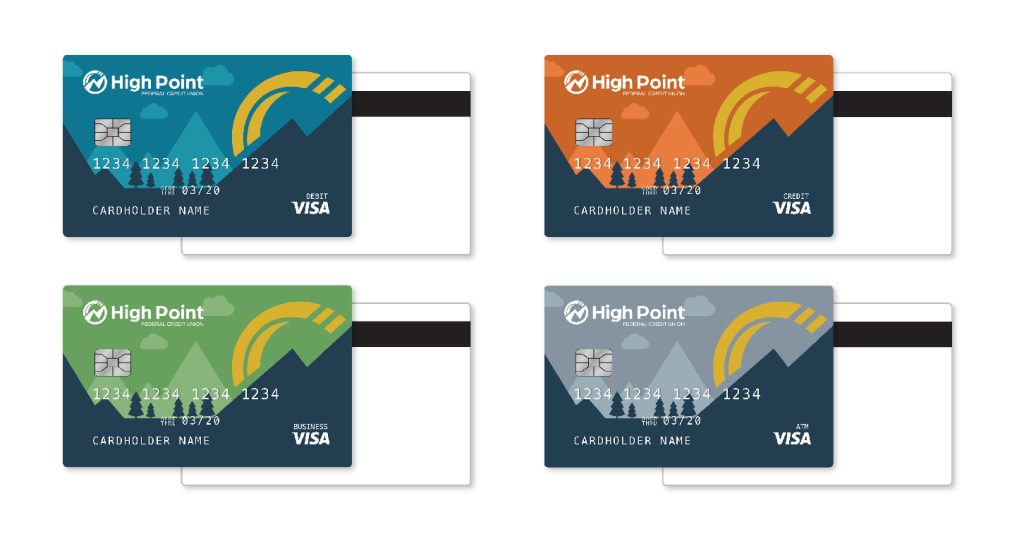 The grand unveiling, accompanied by a strategic roll-out campaign, garnered positive reactions from members, employees, and the community. By bridging the past with the future, the rebrand has positioned High Point Federal Credit Union as a contemporary, accessible, and dedicated financial institution ready to guide members through every financial journey.
The work Vibrant Brands undertook with High Point Federal Credit Union serves as a benchmark for transformation, demonstrating that with thoughtful strategy, design, and execution, a rebrand can preserve heritage while ushering in a new era.