Responsive Logo
The Albany International Airport logo is designed to be responsive.
It changes in size, complexity and color to accommodate and adapt to wherever it is placed.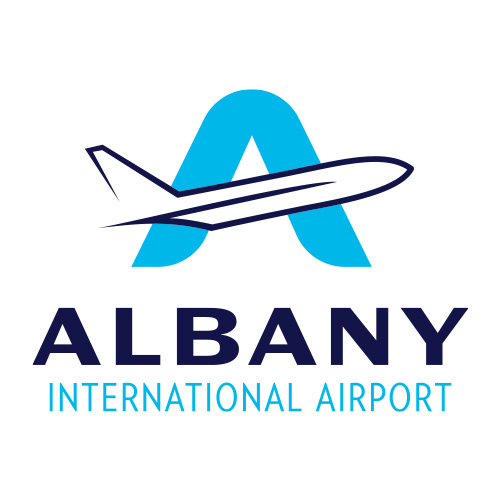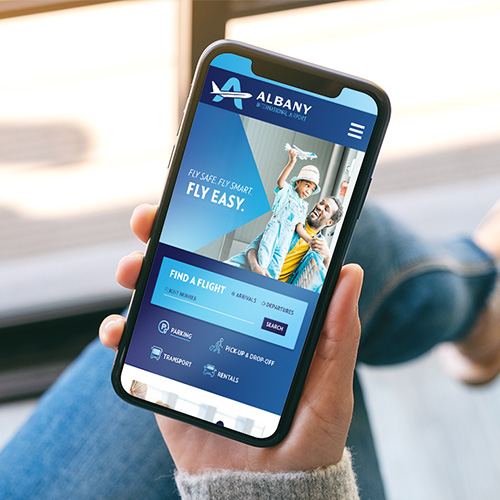 Website Design
The airport's website was functional, but dated and not optimally organized. We overhauled the site to make it simple to navigate, streamlined the content, and added strong visual elements, helping ALB tell the story of its passenger-friendly experience, business-friendly convenience, and role as a gateway to the Capital Region and the Northeast.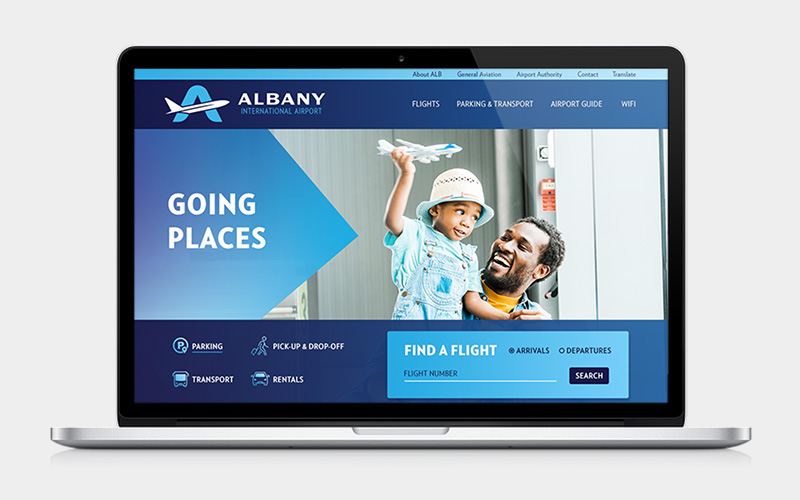 Video Production
Online Marketing
The rebranding launch required an online marketing strategy that would attract interest in the airport's exciting changes, beyond the new logo. Vibrant built a campaign leveraging new messaging, video, and social media to show how travelers to and from the region are #GoingPlaces.