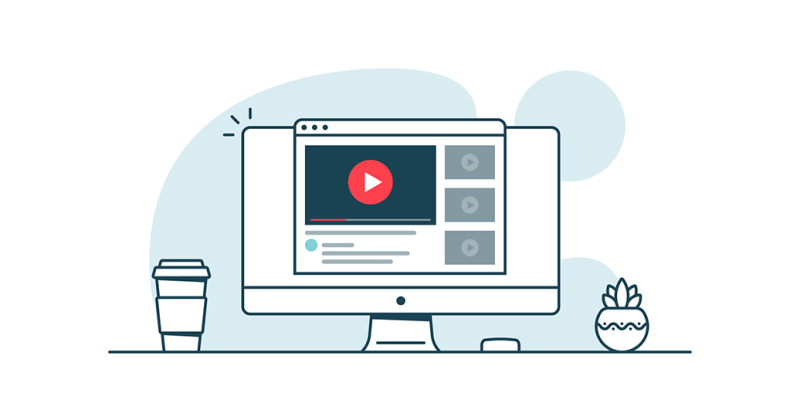 YouTube Ads May Make A Lot More Sense For Your Business Than You Think
A common misconception that businesses often have about YouTube is that their target audience isn't on YouTube, that it would be a waste of time and money to place advertisements on the platform. The reality though is that YouTube is actually relevant for many different audiences. Founded in February 2005, YouTube has become one of the most popular sites on the web. With more than 1.9 billion monthly active users, it's likely your audience is already engaged with the video platform. Behind Google, YouTube is the second-largest search engine with billions of searches per month. If you want to be 100% sure your audience is on YouTube, it's as easy as searching for popular videos, channels, or influencers in your industry and taking a look at the engagement.
If you compare the use of YouTube to that of Facebook or Instagram, people use YouTube primarily for entertainment or education meaning they're already in a much better mindset to pay attention to and respond to a relevant ad, while those on Facebook and Instagram are typically looking to catch up with their friends and family's lives.
Here are just a couple of reasons why looking into YouTube ads is always a good idea:
Since Google purchased YouTube, you can easily create, monitor, and manage your YouTube ads through Google
YouTube offers various types of campaigns so you can choose one (or more) that best fits your goals.
There are various ways to target audiences such as use of keywords, different audience types, and various placement options.
YouTube ads are quite easy to create.
If you want to read more on this topic check out this great article.
Here at Vibrant Brands, our experienced digital advertising professionals know the ins and outs of creating and placing YouTube ads that you'll see results from. Call us at (855) 946-2773 to find out exactly how we can help you bring your branding and advertising goals to life.