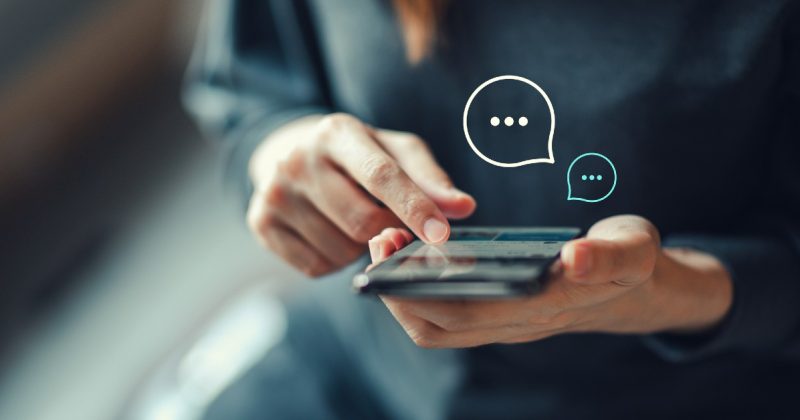 Why Customer Engagement Is An Important Part of Marketing
This may seem obvious, but a business is nothing without its customers. Without a customer base, you'd have no opportunities for growth, revenue, word-of-mouth advertising, or brand loyalty. This same concept goes for all nonprofit organizations, small businesses, and large corporations. At the end of the day, you're providing a service or product to benefit the customer. So, your marketing should be very much centered around them, focusing on their wants and needs, where they live, how they consume media, their values, their income level, and more.
Customer engagement should be a key part of your marketing strategy because it:
Boosts brand perception
Strengthens the customer experience
Builds brand trust and loyalty
Provides valuable insights and feedback
Increases brand awareness and product sales
Whatever your goals may be – valuing your customers' needs and wants will certainly help you achieve success.
Engaged customers are more likely to support your goals
It's a common misconception that marketing is all about communicating who the business is, what it does, and why it is better than the competition. However, when marketing revolves around the customer instead of the business, consumers can feel more connected to the brand. The more you engage with your consumers, the more likely they will click your ads, comment on your posts, and tell their friends about you. In fact, a 2020 study showed that 67% of companies with "excellent" customer engagement have exceeded revenue goals.
Ways to better engage your customers
With growing social media platforms and advertising opportunities, there are so many ways to engage with your audience. As a marketer, you need to understand exactly who your audience is and how you can reach them. Then, you'll need to grasp how you can use these platforms to speak directly with your customers.
Here's how marketers can better engage with customers:
Develop emotional connections through storytelling. And we're not talking about telling the story of your business – we're talking about showing how your product or service helped your customers directly. Your audience will be better able to resonate with real customers who have an emotional connection with your brand already.
Build a community. Does your audience use Reddit, Facebook groups, or even LinkedIn to talk about your services or products related to what you offer? Meet your customers where they are and build conversations with them there.
Talk directly to your customers. Outside of building a conversation or participating in an existing community, you'll want to make sure you're talking directly to customers. This means responding to comments on your social posts and reviews on Google or Yelp. This adds a human element to your brand, building a stronger connection to your followers.
Share exclusive offers or deals. Make your customers feel valuable by treating them with exclusive savings, sending product samples, and even inviting them to events. This will help make your customers feel important to you and thus keep them coming back.
We understand this may be new territory for some businesses and that you may not know where to start. At Vibrant Brands, we're well versed in researching target markets, compiling data, and creating creative advertising campaigns, all while delivering engaging customer-centered messaging. Take your brand to the next level and contact us to see how we can help you grow.