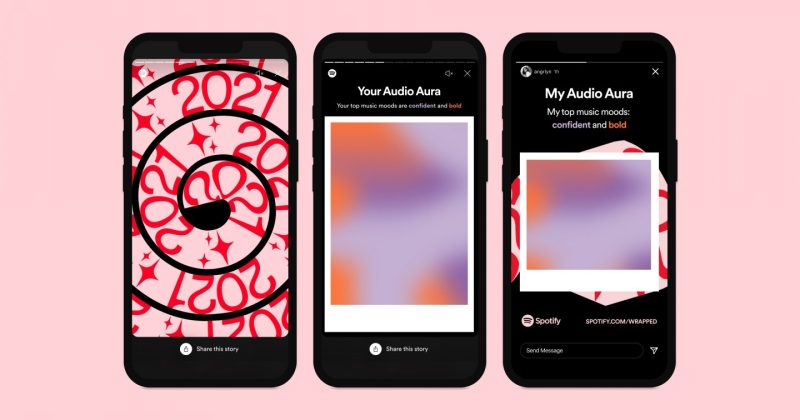 What Did Spotify Wrapped Teach Us About Marketing?
It's that time of year when flocks of shoppers rush to get last-minute gifts. When sundresses and shorts are replaced with cozy sweaters and flannel pajamas. When lazy lake days turn into lazy movie nights by the fireplace. Yes, the holiday season is, in fact, here. But more importantly, it's that time of year when Spotify launches its annual Wrapped campaign. Meaning, your Instagram feed is most certainly filled with pictures of your friend's top artists, most-played songs, and favorite podcasts.
While Spotify Wrapped may have received criticism for its font choices and wording this time around, the campaign is still a powerful marketing tool for the company. Last year, Spotify saw a 21% increase in app downloads in the first week of December after Wrapped was released. It's, of course, expected to increase again this year. So, why is Spotify Wrapped all the rage year after year? It makes data relatable and personable.
Turning Data Into Shareable Content
We all collect user data in some way. Whether we're using that data to help inform our brand messaging, or to better target your ads, marketers live and breathe data. And let's face it, most of us are very aware our digital whereabouts are being tracked in some way.
Spotify takes its user data to the next level by illustrating the data in an approachable and accessible way, thus bringing value back to the user. Think about it. People love when content is relatable to them. They also love content that helps them better understand themselves and the world around them. Many individuals use music as a way to express their identity, and Spotify's data can help enable that. Not only is it interesting to learn about all your friend's listening habits, but it's also exciting for people to show off their music tastes to their own followers.
Spotify allows users to seamlessly share this information on their Instagram stories by providing templated graphics and new features like top genres, what your movie soundtrack would be, and what your audio aura is. And who wouldn't want to brag that they're one of the top 1% of Taylor Swift fans? Spotify also generates custom playlists based on your listening preferences, so users can bask in their favorite tunes well into the new year. So, it's safe to say Spotify is getting a lot of free advertising out of Wrapped each year.
If you're wondering how to bring this approach to your business, you've found the right place. Vibrant Brands creates robust content strategies for companies of all sizes. Whether you're looking to overhaul your brand or add to your existing strategy, we're here to help. Vibrant Brands is ahead of the curve, using data and research combined with creativity to drive results. Call us at (855) 946-2773 to find out how we can help you exceed your branding and marketing goals.
(Photo via Spotify)