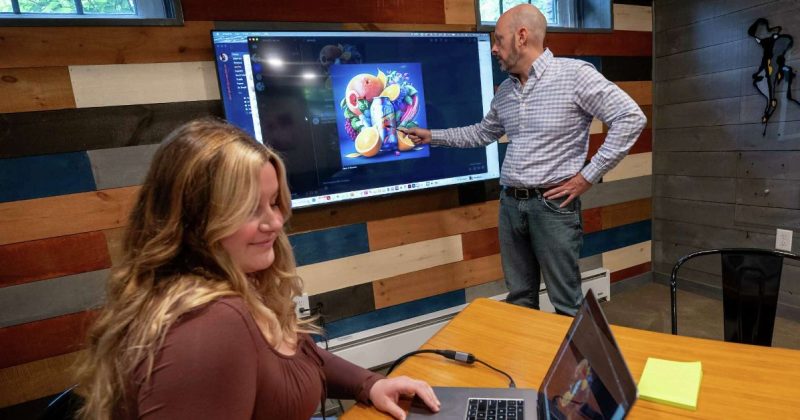 Vibrant in the News: Embracing AI with the Times Union
Recently, Vibrant Brands CEO Chris Quereau spoke with the Times Union about unlocking the potential of AI in marketing. As one of the leading agencies in the Capital Region embracing and incorporating the technology into our practices, we were excited about the opportunity to share the possibilities and quell the fears many have about job security. 
"The need for a human touch speaks to a major fear that AI has sparked — the idea that these smart apps will lead to job losses as computers can increasingly tackle human tasks," the article reads. "Ultimately, savvy business people realize that AI can serve as a tool."
Vibrant is proud to be at the forefront of utilizing technology alongside our talented team to improve the overall marketing experience for our clients. Incorporating the various AI tools available helps to strengthen and streamline our process. Paired with the human creativity our writers, designers, and creatives bring to the table, the possibilities are endless.
Read the full article here: https://www.timesunion.com/business/article/ad-see-come-robot-kind-of-18274846.php
Photos by Jim Franco/Times Union