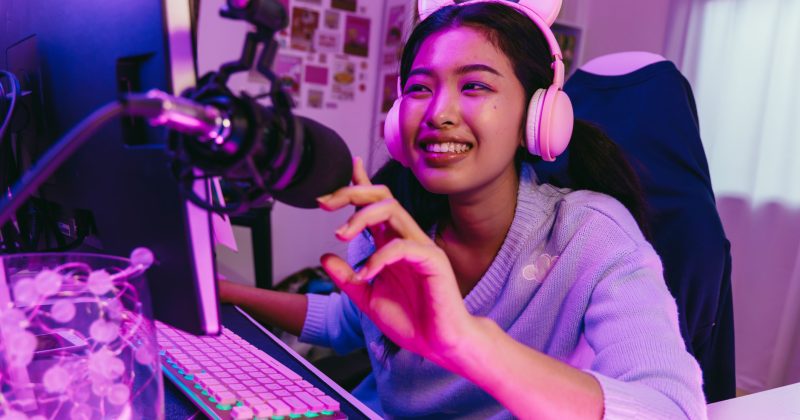 Vibrant Deep Dive: Should You Advertise on Twitch?
If you're a gamer, you're probably familiar with Twitch, the world's leading interactive live streaming service. This year, Twitch celebrated its 10-year anniversary, marking a decade of growth and success. And that's only the beginning of advancement for this popular streaming platform. According to the company, broadcasts are growing 171% year-over-year. Brands are already finding their way into the platform, with more than 1.2 million official marketing partners participating this year. But, does that mean your brand should advertise on Twitch too? The answer depends.
While the platform is expanding into diverse audiences and partnering with more content creators, Twitch is still primarily a venue foryoung individuals to participate in amateur gaming and esports competitions. 70% of Twitch viewers are between the ages of 16 and 34. This means Twitch provides an opportunity for brands to effectively tap into younger consumers. Not to mention "sports talk" is one of the fastest-growing categories on Twitch, providing a new advertising outlet for sports-related companies.
The streaming service gives marketers another opportunity to tap into influencer marketing. Prominent gaming content creators are using Twitch for their live streaming, meaning the platform can successfully reach followers loyal to those creators. 84% of users believe showing support for creators is an important part of the Twitch experience, and 76% appreciate brands that help their favorite streamers achieve success. So, if companies are willing to partner with their favorite streamers, then users are more likely to stay loyal to their brand.
Twitch offers a great advertising outlet for companies looking to reach younger audiences interesting in gaming, sports and entertainment. If it's a platform you'd like your brand to utilize, we recommend consulting your marketing agency (like us!). Vibrant Brand's team of copywriters and digital marketers can build an engaging content strategy aimed to convert. Call us at (855) 946-2773 to find out how we can help you exceed your branding and marketing goals.