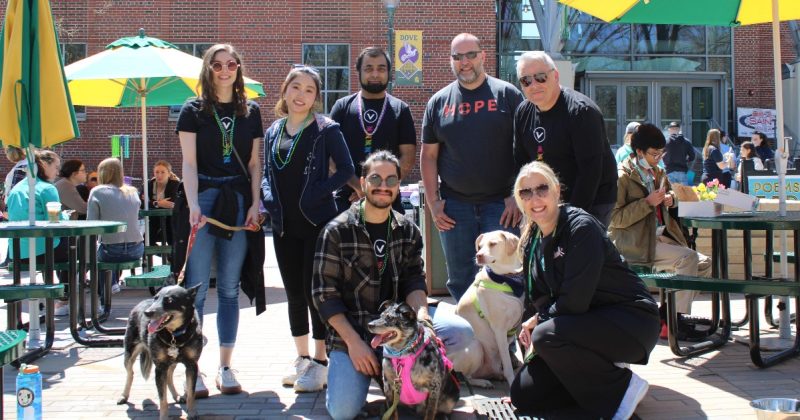 Vibrant Brands Supports Suicide Prevention and Awareness
On Saturday, April 30th, we proudly sponsored the Out of the Darkness Siena College Campus Walk. The fundraising event, put on by the American Foundation for Suicide Prevention Capital Region New York and the Siena College Office of Health Promotion, brought together students and community members alike to help raise awareness and remember those lost to suicide.
As a neighbor of Siena College, we wanted to support the campus community in bringing awareness to suicide. We recognize it as a serious public health issue that impacts individuals, family members, colleagues, and friends across the country. Nearly 46,000 people died by suicide in 2020 according to the Centers for Disease Control and Prevention (CDC). That's 1 death every 11 minutes.
Suicide has a far-reaching impact. You or someone you know has likely been affected in some way. One of our team members shared their connection to the cause, stating that they lost a close friend years ago.
"He had been going through things I had no idea about," they shared. "If I had known, maybe I could have made a difference in his life. Now I try to connect deeper with people when I can. You'll never know when someone needs it."
If you or someone you know is in crisis, please call the National Suicide Prevention Lifeline at 1-800-273-TALK (8255) or contact the Crisis Text Line by texting TALK to 741741.
Our support for the American Foundation for Suicide Prevention is part of our $20k for 20 Years initiative. To celebrate a successful 20 years in business, we're giving back to organizations that matter to us. Stay tuned to see more causes we're supporting throughout the year!