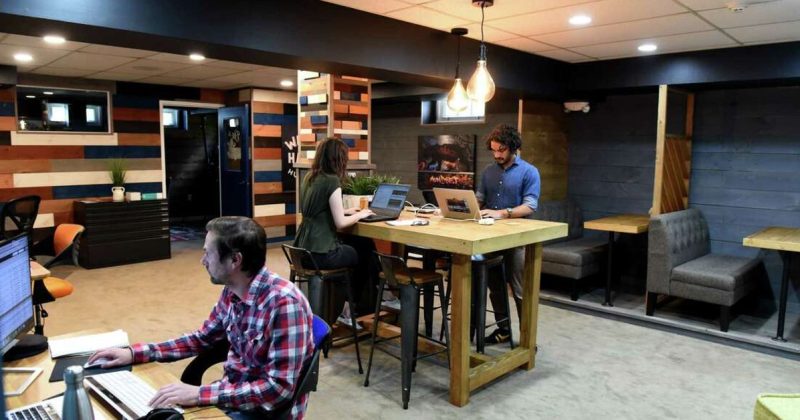 Vibrant Brands Has More Than a Cool Office
We've been proudly named one of the coolest offices by the Times Union! In the article, reporter Shayla Colon details our growth from launching in a small spare room in an apartment to having one of the coolest office spaces in the Capital Region, NY.
"The Loudon Road office has a warm glow that whispers musings of comfort and creativity," Colon says. "Multi-colored wood panels and local art line the walls, while tufted couches float about over the soft carpet."
Our office space isn't the only cool thing about our advertising agency. Our overall workplace culture embodies the spirit of working hard and playing hard. Whether our team needs a quiet space to focus or a room to collaborate in, we have access to it all. The fluid environment allows our graphic designers, writers, and digital marketers to think more creatively and strategically.
Read the full article to learn more about our creative culture and growth in the Capital District.
Want to learn more about our investment in the community, or talk to us about elevating your brand? Call us at (855) 946-2773!
Photo taken by Will Waldron/Times Union