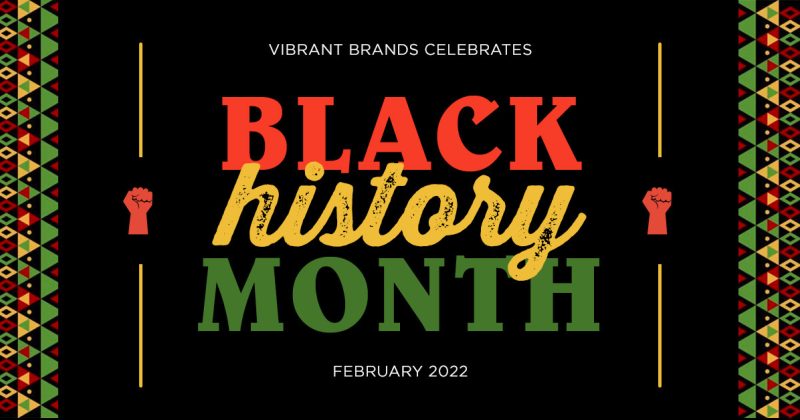 Vibrant Brands Celebrates Black History Month
Our team at Vibrant Brands is honoring Black History Month by donating to powerful organizations in the Capital Region that work toward building racial equality and educating our community. These contributions, which are part of our $20k for 20 Years initiative, give back to the African American Cultural Center of the Capital Region and the NAACP New York State Conference.
African American Cultural Center of the Capital Region
The African American Cultural Center (AACCCR) is a nonprofit organization committed to empowering and educating the Capital Region on the rich history, culture, and contributions of African Americans. They provide workshops, performances, exhibits, and more that showcase and uplift the local community through awareness and unity.
This past December, the AACCCR launched South End Grocery, Albany's first charity-controlled grocery store. This was a landmark moment for the community, as the South End has notoriously been known among residents as an area that lacks accessible availability of nutritious food options. Through projects like this, AACCCR is working and investing to improve the lives of the community through grassroots organizing and education.
NAACP New York Conference
The NAACP is a well-known national organization that works to advance racial equality for Black people through civic engagement, environmental climate justice, economic development, and more. The New York State Conference connects chapters across the state, providing resources and support to work toward racial equality at a local level. The New York State Conference has contributed for decades to the progress that brought forward equality for Black people statewide and nationwide.
Through monumental events such as the 160-mile march from New York City to Albany, the Over Ground Railroad to promote voter registration and participation, the Anti-Apartheid demonstrations, and more, the New York Conference has mobilized Black people in New York to make their voices heard and demand social and financial equality. Through smaller branches, the NAACP is able to affect change not just nationally, but at home in communities across the country. 
This month and every month, we value how far we've come in the fight for racial equality, and recognize how much further we have to go. We invite you to make a donation toward these or other organizations in celebration of Black History Month. Learn more about our $20k for 20 Years campaign here.