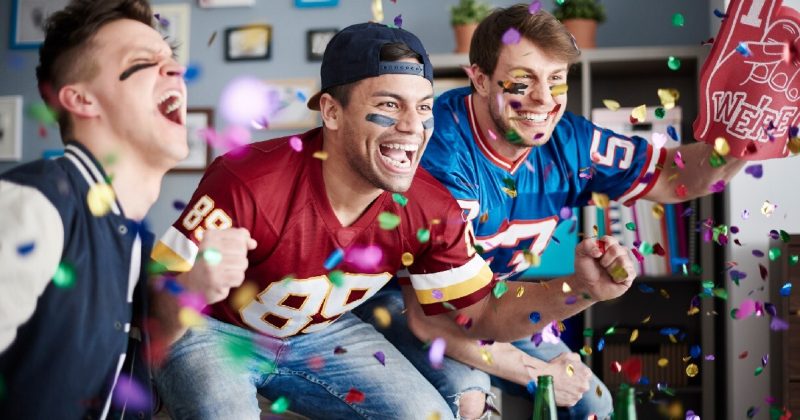 Top Advertisements From This Year's Super Bowl
One of the things the Super Bowl is known for other than football, of course, is its commercials that millions of people tune in to watch. Over the years the competition between advertisers striving to have the best of the best commercials during the super bowl has grown tremendously. Unfortunately, so has the price. This year's cost to have a 30-second ad was 7 million dollars.
The goal is to be one of the commercials that people can't stop talking about, hopefully in a good way. Marketers want to be remembered. To be remembered, you have to stand out. Last year, the ads were focused on QR codes and staying current with trends. This year, many of the commercials got more personal. With that said, this year's Super Bowl had some big hits we couldn't wait to share. Here are some of our favorites.
Rhianna won the Super Bowl
Let's start by talking about the icon that took the stage this year. Rihanna has always been a super-talented performer, hence why we all knew she was going to kill her debut at halftime. Her announcement to perform in the super bowl alone is what got people talking. She had the clever idea of using people's voices over the sound of her walking toward the camera. The voices referenced how she hasn't performed in six years or released new music. Once this came out people knew the performance had to be iconic.
Rihanna made it known that she is not just a singer/songwriter, she is a businesswoman as well. During her halftime show, she took a moment to fix her makeup from her own makeup line, Fenty Beauty. Searches for Fenty Beauty increased by 833% after promoting it during her halftime performance. This was a strategic business move at its finest.
On top of her amazing performance, she also had a commercial run during the super bowl. The ad was for a fragrance that Fenty launched and the concept behind the ad was truly inspiring. It featured Miss Puerto Rico and Miss Argentina highlighting their love and supporting gay marriage. Leave it to Rihanna to come up with a bold and heartfelt commercial. The couple hid their relationship for the longest time, so to see them happy and not afraid to express who they are was special.
Ads got emotional this year
Another one of the most talked about commercials from the super bowl was The Farmers Dog ad which for sure pulled on people's heartstrings. It's about a girl promising her puppy that she will love them forever, then it goes on to show life as they both get older. Even when she has kids the dog is still around. This commercial was for a dog food company and shows how special it is to have a pet by your side through all the things life throws at you. The bond between a pet and its owner is unbreakable. 10/10, the ad made people want to buy that dog food to keep their pets healthy!
Empowering women in sports
Women empowerment and equal pay in sports have been coming to the surface more over the years and the Super Bowl is a great opportunity to continue the discourse. Diana Flores was featured in a commercial about women playing flag football. This ad consisted of her running away from people trying to take one of her flags. It was meant to make people laugh as she literally broke down doors speeding past people, while also showing that women can most certainly do anything men can do.
Humor sticks when it comes to ads
This year's Bud Light commercial had people giggling with its corny storyline. A woman was put on hold while she was on the phone, so her boyfriend brought over a Bud Light to spice things up while she waited. They started drinking beer and dancing, how could life get much better than that? Every time the person on the other line came back to make sure the woman was still there, the couple would stop dancing. This commercial was cute and corny but definitely funny. It's safe to say that this year's super bowl commercials were more uplifting and made viewers smile, which is a great start, especially after covid.
You don't have to buy a Super Bowl ad to make your brand stand out. The team at Vibrant Brands can help you develop creative campaign ideas that are memorable and results-driven. Contact us today to get started!