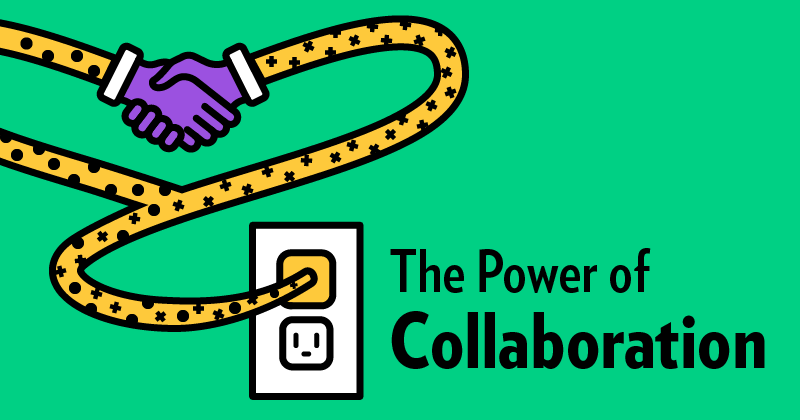 The Power of Collaboration
In the age of the influencer, marketers cannot ignore the power of celebrity collaborations. Studies report a 20-40% increase in sales and brand trust after a celebrity endorsement. As brands continuously seek innovative ways to engage their audiences, partnering with another brand or a celebrity has proven to be a powerful tool for boosting visibility and creating a memorable impact.
For example, Dick's Sporting Goods and Nike recently joined forces for an ad campaign that showcased the compelling personal stories of ten elite celebrity athletes. By uniting their marketing efforts, Nike and Dick's are set to unleash the full potential of their collaboration. However, your brand doesn't have to be a household name to use the power of collaboration in your marketing plan.
Why Consider a Collaboration
Many researchers have explored the link between celebrity endorsements and brand image. Overall, when consumers see a person they trust endorsing a brand that shares their values, they are more likely to also see that brand in a higher regard. By choosing the right person with influence to collaborate with your company, you can utilize their reach to increase positive brand awareness for your company.
The Example: Excelsior Wood Products & Mandy Patinkin
We recently tapped into the power of collaboration for our client, Excelsior Wood Products, and celebrity, Mandy Patinkin. You may know Patinkin from one of his many movie, TV, and Broadway hits. Does "My name is Inigo Montoya. You killed my father. Prepare to die," ring any bells?
Excelsior Wood Products is a Kingston-based wood supplier that focuses on ethically sourced, artisan products. Previously, the company worked with Patinkin on a home renovation project, at which point he was struck by the owner's passion for providing unique, high-quality products with minimal effect on the environment. We recognized that the shared commitment to a sustainable future and craftsmanship could be the foundation of an impactful narrative that would resonate with audiences far and wide.
The Patinkins crafted a compelling social media video that showcased Excelsior's exquisite craftsmanship while conveying the actor's heartfelt dedication to sustainability. The piece followed their tour throughout Excelsior's headquarters, showing meaningful discussion on the topics of artisanship and conservation. Mandy was even presented with a personal gift from Excelsior's owner, Ron Sauer. The authentic nature of the video and its message touched the hearts of viewers and encouraged new connections between Pantikin's audience and Excelsior Wood Products.
The collaboration between Excelsior Wood Products and Mandy Patinkin extended its reach through cross-promotion on social media. Both Patinkin and Excelsior shared the social media video on their respective profiles, magnifying its impact. The post reached 1,376 accounts, engaged 201 accounts, over 3,000 total likes, and dozens of comments.
This project exemplified how collaborations can embrace a shared goal between a brand and a person with influence. The alliance between Excelsior Wood Products and Mandy Patinkin underscored the potential of uniting influential voices with brands that genuinely align with their values. By collaborating with Patinkin, Excelsior reached audiences that otherwise wouldn't have known the brand and opened the door for new clients.
As the marketing landscape continues to evolve, collaborations like this serve as a beacon of inspiration for brands to explore the potential of working together to create something extraordinary. In an age where audiences crave authentic connections and meaningful experiences, the power of collaboration remains a potent tool to leave a lasting impact on consumers and the world.
If your organization is ready to explore collaborations and new avenues of marketing, reach out to Vibrant today.