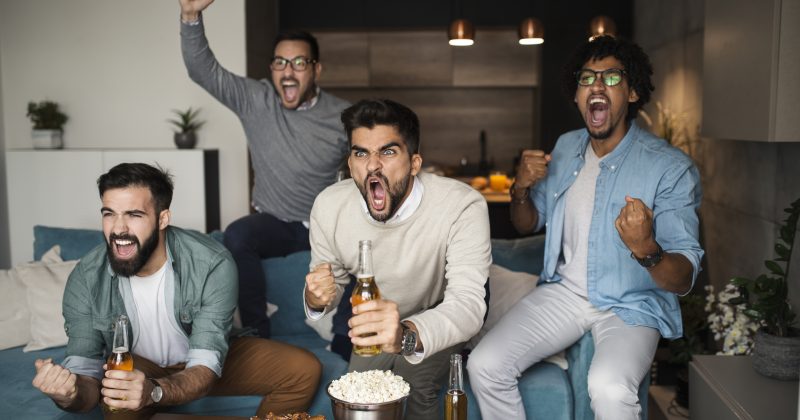 Super Bowl 2022: What to Expect from Advertisers
It's the biggest advertising event of the year – Super Bowl Sunday. While the Los Angeles Rams face off against the Cincinnati Bengals, brands across the country are preparing for their own competition. Every year, large companies spend months developing their Super Bowl advertising campaigns with the goal of entertaining people enough to drive product sales.
NBCUniversal is charging Super Bowl advertisers $6.5 million to run a 30-second ad, and that doesn't even include the millions more spent on production and digital ads. With this Sunday being the most expensive time of year for marketers, brands need to think outside of the box to stand out among the fluff and competition. Here's what fellow marketers should expect from Super Bowl ads this year.
Humor will take center stage
We're in our third year of the pandemic (sigh), so keeping things light-hearted will be crucial. And we're not talking about the "we're-all-in-this-together" sophomoric humor we saw last year. Consumers are tired of seeing the same old jokes and want to be distracted from the realities of the world. Therefore, advertisers will be prioritizing sophisticated humor that has meaning to their mission and brand.
Celebrity endorsements will be strategic
Celebrity endorsements are the tried-and-tested way for brands to make a statement. But companies shouldn't hire just any celebrity to speak about their products. Instead, advertisers are working with individuals who have a real connection with the brand.
Taco Bell will be returning to the Super Bowl after five years with an ad featuring Doja Cat, who happens to be a long-time fan of their food. Most recently, the brand worked with Lil Nas X, who worked as a Taco Bell team member before making it big. He is now the restaurant chain's chief impact officer.
Super Bowl ads will extend past the game
If you've watched TV, been on the internet, and checked social media recently, you've likely already seen messages with brands hyping up their big Super Bowl ad. The Super Bowl itself should be a piece of a full brand campaign. Monday.com, for example, is running performance video ads to track how many people signed up for its service after watching the game-day ad.
Already thinking ahead for next year or want to incorporate these concepts into your marketing plan? We can help! The team at Vibrant Brands uses creativity paired with research and strategy to deliver an advertising campaign that meets your goals. Call us today at (855) 946-2773 to learn more about elevating your brand with Vibrant.