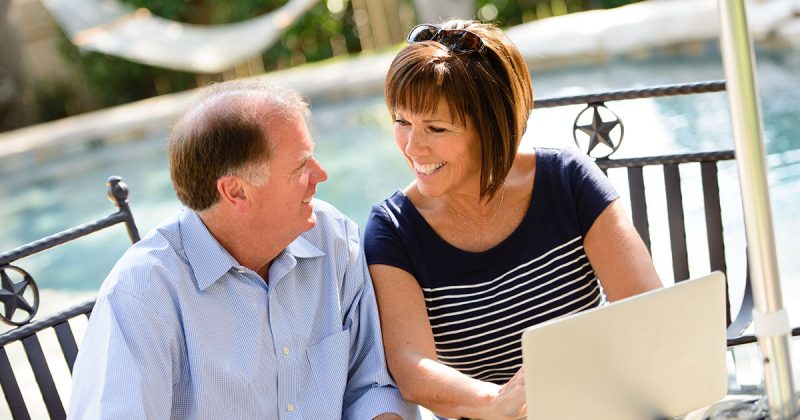 Online Experiences – a New Frontier in Virtual Fundraising
This economic sting of the pandemic hit nonprofits especially hard. In 2020, most in-person fundraisers were shelved. 2021 has seen some face-to-face events, but concerns over the Delta variant and the persisting impact of the pandemic may again make virtual fundraising an important tool for nonprofits seeking necessary funding sources.
Social gathering and entertainment are traditionally key ingredients for successful nonprofit fundraisers. To weather this continuing economic and public health storm, nonprofits need to radically rethink events, and how to deliver value to supporters so they will continue to provide resources for ongoing good works.
Going virtual is not enough
Many nonprofits have moved to virtual events, but simply hosting a gala online is not likely to get you to your fundraising finish line. The desire to give is just one component of successful fundraising. In pre-social distancing times, donors expected events to deliver value in the form of entertainment and social interaction.
During social distancing, how can organizations deliver value and encourage giving? We have a solution.
Add rich, experiential components to your virtual event. Airbnb recently unveiled a new service in response to the pandemic's chilling effect on the hospitality and vacation industry. In place of acting as an exchange for lodging sharing, the company has launched Online Experiences, where users can attend a wine tasting, practice yoga with an Olympic athlete, take a painting class, or a host of other options, all delivered in a virtual but engaging format. While any user can log in and enjoy these events solo, the experiences are perfect for groups.
The combination of rich content and a simple interface makes Online Experiences a bridge to the future of experiential fundraising. The experiences are visual, exciting, immersive, and, with some planning and creativity, can be the backbone of an engaging and successful event.
Virtual experiences mean greater possibilities
Consider creating a series of hosted small form virtual events with hosts from around the world. Tour guides, bartenders, chefs, and others are available as hosts, with affordable per-participant pricing. Airbnb has a plethora of experiences available to browse through. You could sample some options, find experiences that would resonate with your audience, and then approach these tour guides with an offer to host your events.
Hold multiple tours and give your attendees the option to choose one that meets their interests, or tailor specific experiences to particular groups. Often, in-person events feature auctions for experiences, such as in-home dining with a local chef. With Online Experiences, you can make the experience more immediate, and collect more donations than would be possible by a single item auction. Keep your tours small, to from eight to 12 participants, so you can ensure that you make a personal connection. You can charge a premium for the event, similar to gala ticket pricing, such as from $100-$200 per ticket. Enhance the event by mailing participants a virtual event package ahead of time, appropriate for the experience. Brand and pitch the event as a great way for people to interact or even have a date with their significant other.
Here are just a few ideas that could turn your virtual fundraiser into an exciting, and successful, experience:
Wine Tasting
Imagine sending a few wines to attendees and then a virtual date where a sommelier tours the attendees through the selections.
Classical Home Tours
Make a moveable event, a virtual one. Highlight architectural gems, and bring attention to historical preservation, too.
Virtual Bartender
Video conferencing happy hours are increasingly popular, but they are rarely executed with the precision of a professional cocktail artist. Your attendees will love the tips on how to make their favorite libations at home, and the feeling of being at a gala.
Museum Tours
While the doors may be closed to the public, works of art are waiting to be viewed. Many museums have instituted virtual walk-throughs. Imagine hosting your event at the Louvre, the Van Gough Museum, the Metropolitan Museum of Art, or several of the others currently open, virtually.
Dance Lessons
If your donors love to cut a rug while celebrating your cause, bring the dance floor right to their living rooms. They'll appreciate the entertainment and the opportunity to dress up for a night of dancing.
Crafting Lessons
From paint and sips to making jewelry, Online Experiences can guide your donors to new skills and the fun of group learning.
Musical Experiences
Musicians of all genres perform nightly via video chat. Make these performances the centerpiece of your virtual event, and your donors can support the arts while supporting your cause.
City Tours
Highlight the sights of a city and engage donors with something they may be sorely missing. If they cannot visit Manhattan, London, or Paris, bring the streets and buildings and landmarks to them.
You could have your senior leadership attend each of the tours and interact directly and even more intimately with the attendees. While the Online Experience host provides the highlight of the evening, it's important for you to provide content relevant to your cause. Create engaging opening and closing statements and be sure to be part of the tour banter.
These professional guides are already providing this service. Seize the opportunity to create something interesting and of value for your potential donors. And with an ever-growing palette of available tour options, you may just find that you can deliver an experience far more engaging than even a traditional gala.
Further Information
Have questions about how to execute a virtual experience fundraiser? We're here to connect you with the right tools, help craft the right message, and make sure that your donors get the most value, while your organization maximizes the funding opportunity.