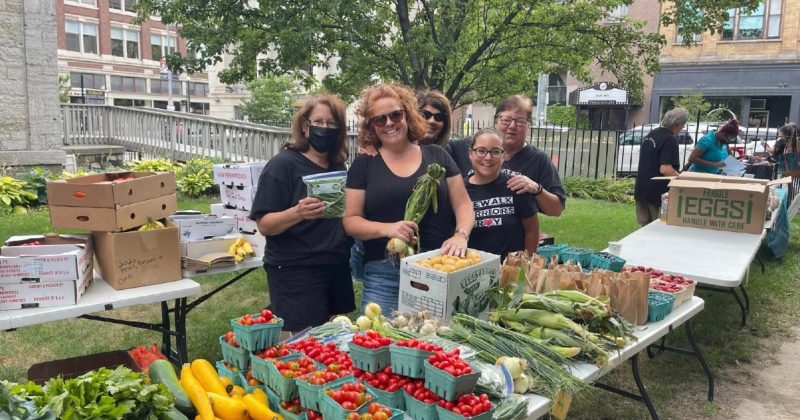 November Donations to Benefit Local Community, Alzheimer's Research, and Club Q Victims
Last month, Vibrant continued our 20K for 20 Years campaign by giving to organizations that support the victims of the Club Q shooting, Alzheimer's Research, and local struggling community members. Throughout 2022, we've been celebrating 20 years in business by giving back a total of $20,000 to local and national organizations. It's our way of thanking our community for their support.
Sidewalk Warriors
Our team members who live in Troy chose Sidewalk Warriors as a recipient of this month's round of donations. The organization is based out of Troy and provides grassroots support to local community members who are experiencing housing, food, or financial insecurity. They're run entirely by volunteers and provide meals, clothing, shoes, household essentials, and more to local people in need, no questions asked.
Alzheimer's Association
In recognition of Alzheimer's Awareness Month, Senior Designer Brand Aldrich nominated Alzheimer's Association. Through our work with senior living communities and healthcare providers, Vibrant understands the impact the disease can have on individuals and their families. Alzheimer's Association funds care, support, research, and advocacy to further its vision of a world without Alzheimer's and dementia.
Colorado Healing Fund
On November 19, Club Q in Colorado Springs experienced tragedy when an armed gunman entered the LGBTQ nightclub, killing 5 people and injuring 25 more. As a response to the event and in support of the LGBTQ+ community, Vibrant Brands donated to the Colorado Healing Fund. This fund helps victims of mass shootings in the state of Colorado heal and rebuild. The organization launched a fundraiser specifically for the victims of Club Q so that the community could begin their healing process with minimal financial burden.
We're grateful to be in a position to support important organizations that do great work. Learn more about what Vibrant can offer you here.

Photo Courtesy of Sidewalk Warriors