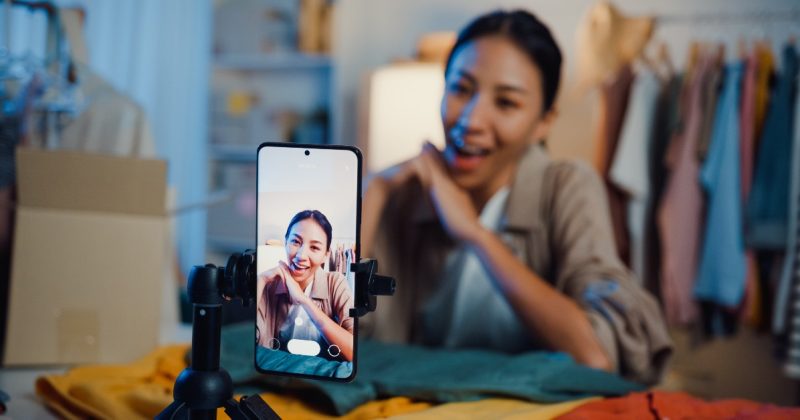 Meta Is Making Content Creation Easier for Brands
We've all done it. You open Instagram to check on one thing, and an hour later you've watched 100 videos of pets, babies, magnets, make-up, dashcams, science experiments, and whatever else the algorithm queues up as you scroll. It's safe to say we all consume a lot of video. Videos are engaging and fun for users and impactful for brands. But, content creation can also be time-consuming and challenging for many organizations.
Facebook and Instagram's parent company Meta recently announced some updates for reels that will make it easier for brands to create and repurpose content, better integrate Instagram and Facebook, engage their viewers, and track the overall effectiveness of videos.
The expansion of the 'Add Yours' sticker from stories to reels prompts more engagement.
The new option for 'auto-created' reels means users can easily create stories using the video assets and content they already have.
Reel scheduling is now available so you can schedule your reels via Meta's Creator Studio app, allowing you to post videos at the best times to maximize audience response and insure consistent content posting over time.
New Instagram Reels performance insights provide users with more information to optimize your content and scheduling. Creator Studio can now show you reach, minutes viewed, and average watch time so you can make data-based content decisions.
Crossposting from Instagram to Facebook is now available to all Instagram users.
All in all, these changes make sharing content easier so users can focus on the creative side of content. Instagram's recent reversion to a chronological feed also helps boost visibility.

Video content ideas for brands

Where should you start? A few popular and proven videos include:
"How-to" and tutorials – how-to guides are engaging and position your business as a go-to expert. Complex projects can be broken down into several short reels and crossposted.
"Unboxing" new products – Did you get a new product in stock? Are you restocking an in-demand favorite? Unboxing videos are hugely popular. Share the exciting moments when you open the shipping packages and then talk about the products as you unpack.
Be in the moment with followers – Live videos can build credibility and trust as they eliminate the scope of video editing. But they still require a lot of preparation before you shoot. Consider product demos, event coverage, or answering FAQs.
Though the future of Instagram's algorithm is still uncertain in some ways, what we do know is the audience is huge, with more than a billion people, and growing every day. And that even with all these tools available, engaging users can be challenging in this vast, competitive video landscape.

The team at Vibrant Brands is consistently immersed in social trends and looking for new ways for your business to use the most in-demand content and platforms. Our copywriters, digital marketers, and designers are ahead of the curve, using data and research combined with creativity to drive results. Call us at (855) 946-2773 to find out how we can help you exceed your branding and marketing goals.