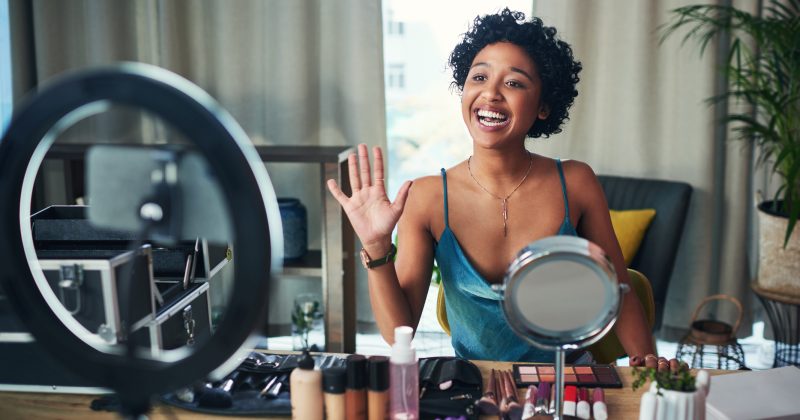 Is Social Commerce The Future Of Influencer Marketing?
Advertising trends come and go, but influencer marketing is here to stay. And as technology and social media apps evolve, influencer marketing does, too. For years, brands all over the world have tapped into the followers of Instagram's latest influencers, and that isn't changing anytime soon. According to a year-end report, influencer marketing spending grew by 42% this year to $13.8 billion worldwide. That's forecasted to reach $15 billion by the end of 2022.
Historically, influencer marketing has been awareness-driven. Since attribution data was trickier to pin down initially, brands weren't as focused on conversions. They saw influencers as the gateway to new brand champions and loyal customers. The logic is pretty simple when you think about it; if a shopper's favorite social media guru talked about your product then everyone should have it too. Sure, that was an effective strategy in 2019, but now e-commerce capabilities are taking it to the next level.
While Instagram is still one of the top-ranked social media apps this year, TikTok continues to be a threat to the company. 63% of Americans between the ages of 12 and 17 used TikTok regularly this year, compared with 57% for Instagram. Thismeans brands are tapping into TikTok influencers to reach younger audiences and diversifying their content based on the audience and platform. On top of that, social media platforms are adding direct-sales tools for creators and advertisers to directly sell products to their loyal followers.
This essentially opens the door for brands to be more "bottom-funnel" focused with their strategies. In-app purchasing is a convenient way for consumers to shop, eliminating the need to leave the app thus removing some of the friction at checkout. Social commerce sales are growing more in the U.S and are expected to total close to $37 billion this year. And while that's only 4% of the e-commercemarket now, it's expected to grow and continue to be an effective way to build strong ties with influencers while gaining better conversions.
As social commerce evolves and influencer marketing changes over the years, it's important for brands to work with industry experts they can trust like the team at Vibrant Brands. Our copywriters, digital marketers and designers are ahead of the curve, using data and research combined with creativity to drive results. Call us at (855) 946-2773 to find out how we can help you exceed your branding and marketing goals.