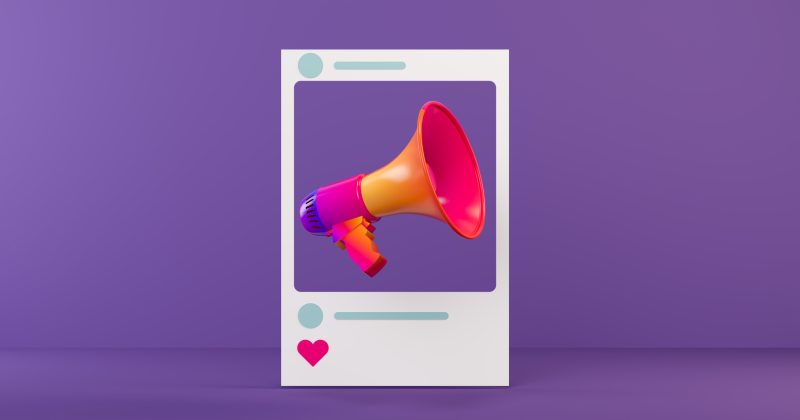 ICYMI: The Chronological Feed Is Coming Back To Instagram
This just in – Instagram's Adam Mosseri announced the company plans to bring back a version of its chronological feed in 2022. The news comes after more than five years since changing to an algorithm that ranks posts based on popularity and interests. At the time, the company claimed people were missing 70% of the content in their feeds, including almost half of posts from their close connections.
So, why did Instagram decide to revert back to a chronological feed? Since launching the algorithm in 2016, Instagram faced persistent scrutiny over how the feed affects teenagers and younger users. Congress has even proposed a bill aimed to regulate social media platforms' "malicious" algorithms.
TikTok has also proven to be a major threat to the platform. According to a survey, 63% of Americans between the ages of 12 and 17 used TikTok on a weekly basis this year, compared with 57% for Instagram. Instagram has been slowly rolling out app updates to compete with the platform. In June, Mosseri announced Instagram will no longer be a photo-sharing app and will focus on entertainment and video. And to help shine a light on up-and-coming content creators, Instagram will add "suggested posts" from accounts you don't follow to the main feed.
Instagram isn't ditching the algorithmic feed entirely. Mosseri mentioned the platform will give people the option to go to a chronological version of the feed, empowering them to have control over the experience. This is great news formarketers. Not only will the updates help push new accounts to people's feeds, but they will also allow for more intimate, timely content. Brands that are already ranking well in the feed won't lose out either since the company is just adding a new option for viewing content.
Though the future of Instagram's algorithm is still uncertain in some ways, brands can take a deep breath knowing they have industry experts like the team at Vibrant Brands to be consistently immersed in social trends. Our team of copywriters, digital marketers and designers are ahead of the curve, using data and research combined with creativity to drive results. Call us at (855) 946-2773 to find out how we can help you exceed your branding and marketing goals.