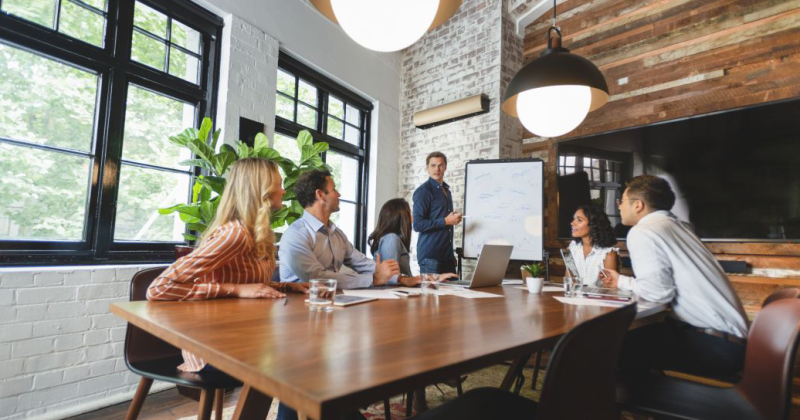 Frequently Asked Questions About Branding Agencies
Hiring the best branding agency is extremely important for any organization. A quality brand lets the consumers know what your organization represents and makes them feel familiar with the product. When branding is done correctly, it turns the average consumer into a loyal follower. Since this is an important decision, here are some frequently asked questions by organizations looking for top branding agencies.
What is branding?
Branding, simply put, is the process by which a brand is developed. Brands provide associations and meanings to a product or organization. When a brand is developed well, the consumer not only views the product or organization, but recollects the experiences that come with the product.
Why use a branding agency?
A branding agency is highly skilled in creating and sustaining an organization's brand. Top branding agencies work together with their clients to develop a strategy to create an original brand or to help them bring life to their existing one. Creative branding agencies help revivify stagnating businesses by bringing mass attention to their products and developing a community around their organization. While some companies may be hesitant to spend money on branding, a top branding agency is sure to provide a return on investment. With a creative and engaging brand, an organization's customers become fanatic followers.
Can branding agencies be used for services beyond developing logos and taglines
Top branding agencies certainly can. Some companies hire one firm to design their brand while hiring other marketing services to do things, like online advertising and website design. However, this can lead to issues. Mainly, an inconsistency in the branding across all advertising and promotions. That's why it is crucial to have a branding agency that can create your brand and work on things like digital marketing, website development, video production and more. For such services, you could contact Vibrant Brands, an experienced branding agency based in Albany, New York.
How much does a branding agency cost
Branding agencies usually charge $150-300 per hour. Services normally include things like creation of a company name, branding strategy, messaging, mission statements and more. The total cost is going to change depending on your needs. If much of the company's brand is already created, and it just needs a touch up, the cost may not exceed a thousand dollars. However, if a whole new brand needs to be created, along with things like digital advertising and website development, the costs can reach into the tens of thousands. If you know you need a top branding agency, contact us at Vibrant Brands for a 30-minute consultation.
How do you find the right branding agency?
Finding branding agencies isn't difficult. A quick google search will pull up a multitude of options to choose from. However, to find the best branding agency for your needs, you need to ask your potential new hires some specific questions.
Here are some potential questions you could ask:
Will I be working with an individual branding agent or a team?
What creative branding qualifications will the people working for me have?
What is this branding agency's specialty?
Is your branding agency service familiar with the industry our organization is in?
Does your agency track the success of the branding strategy?
How will results be measured?
When will we be able to see results from our investments in branding?
Don't be afraid to shop around and ask multiple branding agencies these questions to find the best branding agency for you. Of course, we at Vibrant Brands would be more than happy to answer them to see if we are the right fit for you.
What do Branding Agencies do?
To create a consistent brand identity and reach a wide consumer base, the best branding agencies use a variety of tactics. Let's examine each of these strategies individually.
Brand development

This technique is used for companies with no existing brand that need to build one from the ground up. A company's brand defines their mission and is the foundation by which their marketing and advertising are built from. A quality brand is what differentiates an organization and fuels its success. Brand development services include things like logo development, taglines, naming services, branding surveys, brand launch strategies, and more.

Digital advertising

Digital branding agencies specialize in online marketing campaigns. Digital marketing in this age is crucial for any organization looking to extend their reach. These marketing campaigns can target audiences to ensure efficient and effective advertising. Top branding agencies accomplish digital advertising through social content writing, video and photo production, and OTT advertising.

Website Development

Having a quality website is a necessary cornerstone of an organization's digital presence. While your digital advertising can be quality, it is useless if the website the advertising directs the consumer to is subpar. The best branding agencies provide an organization with a website that is aesthetically appealing, engaging, and consistent with brand identity. Creative branding agencies provide multiple services to accompany website development, such as social media strategizing, Search Engine Optimization, Online Store Setup, and other services.

Video Production

Video production is a key part in bringing an organization's brand to life. Through things like testimonial videos, animation, and TV commercials, the consumer can get to know your company and what you stand for.

Commercial Photography

Commercial photography is key to bringing brands to life and should not be overlooked. The best branding agencies can help their clients in creative direction, location scouting, casting, and more to ensure their brand is represented by the best photos. Corporate branding agencies can use creative and artistic photography so that the consumer feels as though they know the organization personally.
If you are looking for a top branding agency that does all these things, look no further than Vibrant Brands. Vibrant Brands can supply all these services with the highest degree of professionalism in the branding market.