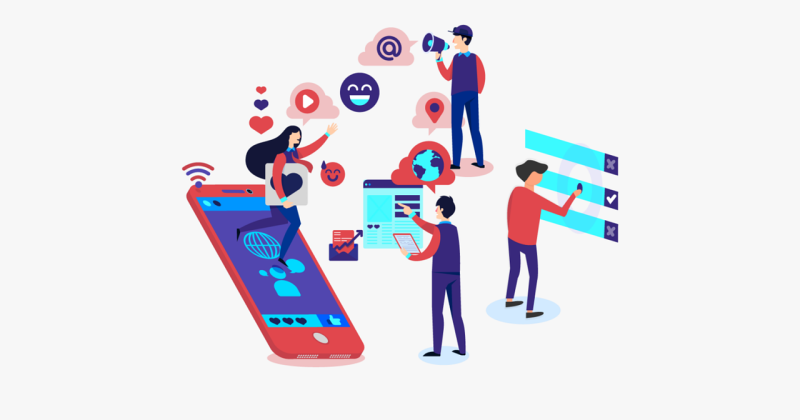 Facebook Is Now "Meta": Here's What Marketers Need To Know
During Facebook's Connect 2021 virtual event on October 28, CEO Mark Zuckerberg dropped some big news about the company. Facebook, one of the world's most popular social media platforms, is officially changing its corporate alias to Meta. If you're like anyone else who's heard the news, you're probably thinking… wait, what?
Let's break down what this means exactly and how it will affect your marketing strategies down the line.
What is Meta and the Elusive "Metaverse"?
While Facebook's corporate umbrella is getting a new identity, individual services and apps like Instagram and WhatsApp are keeping their existing names. This means the name change itself isn't going to make a difference to users initially. If anything, it's mainly just caused waves of frustration and negative feedback from industry experts.
The recent announcement is a part of the company's plan for something much bigger down the line. Meaning, marketers are going to need to keep a very close eye on Meta and what Zuckerberg is now coining as the "metaverse". Why? Because the metaverse is a key glimpse into what could be the future of social connection.
"3D spaces in the metaverse will let you socialize, learn, collaborate and play in ways that go beyond what we can imagine," according to Meta's site. Based on this, we know the future of social media includes virtual reality, augmented reality, and even wearable technology like smart glasses that allow you to interact with the world around you.
So, What Does This Mean For Marketers?
Marketers are going to have to step up their research game to get prepared for what's to come. This means strategists will need to double down on virtual and augmented reality trends to fully understand and be able to predict how consumers are interacting with these technologies. To be able to compete with established brands, marketers will have to go beyond throwing branded content out into the metaverse, they will have to find meaningful ways to interact with their communities.
Though the future of marketing still seems uncertain in many ways, brands can take a deep breath knowing they have industry experts like the team at Vibrant Brands to be consistently immersed in social trends. Our team of copywriters, digital marketers and designers are ahead of the curve, using data and research combined with creativity to drive results. Call us at (855) 946-2773 to find out how we can help you exceed your branding and marketing goals.