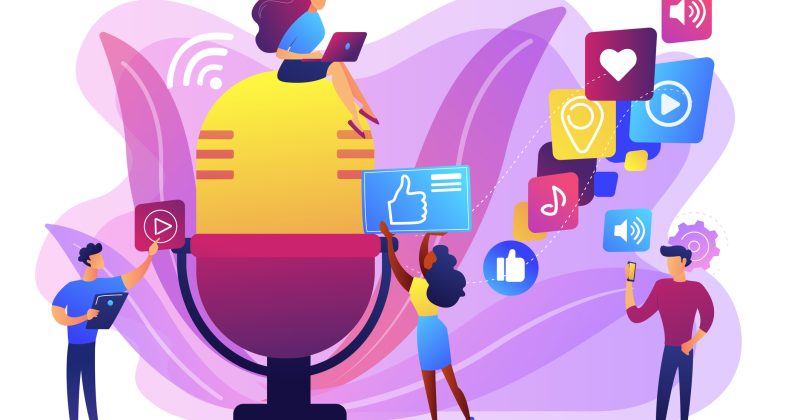 Brands Are Taking A Stand Against Social Media. Should You Follow Suit?
This week, British cosmetics brand Lush announced they're quitting social media. In the official statement, the company said they will stop using Instagram, Facebook, TikTok, and Snapchat until the platforms take action to provide a safer environment for users. This bold move comes after news of social media whistleblowers, Facebook's criticized rebrand, and continued research suggesting algorithms have negative effects on mental health.
The choice to leave social media is no surprise for those who know the brand well. Lush has a rich history of taking up political stances including speaking out against animal cruelty and advocating for LGBTQIA+ rights. While this is an admirable approach to combating the negative effects of social media, it's not entirely feasible for all brands. On Instagram alone, Lush boasts 4 million followers to date. Leaving social media is a powerful, effective move for the brand because they already have loyal customers, an excellent reputation, and brand recognition. Many smaller companies would risk losing reach and awareness without social media.
So, what does this mean for marketers? It's time to rethink how social responsibility and ethics fit into your social media strategy.
Social Responsibility In Marketing
Regardless of the size of your company or the reach of your brand, you should always consider social responsibility and ethics in your marketing strategies. Studies show social media is associated with increased anxiety, fatigue and stress, depression, misinformation, political polarization, violation of privacy, cyberbullying, and more. To combat this, there are steps organizations can take, including following corporate social responsibility. This includes:
Considering the effects your messaging has on someone's well-being (mental and physical health)
Using AI or other technologies to assess how your product or service is affecting your customers
Evaluating your messaging for any bias based on race, sexual orientation, religion, citizenship, and disabilities
Assessing who you represent in your marketing and ensure your messaging relates to any consumer including those of different backgrounds and orientations
Fact-checking and verifying the accuracy of the information you're putting out there
Remember, all brands are responsible for the messaging they put out into the social sphere and how that may impact their consumers in the long run. Having an objective, expert professional assess your social media strategy is an important step to ensuring ethical and effective marketing. Vibrant Brands is ahead of the curve, using data and research combined with creativity to drive results and ensure ethical practices. Call us at (855) 946-2773 to find out how we can help you exceed your branding and marketing goals.