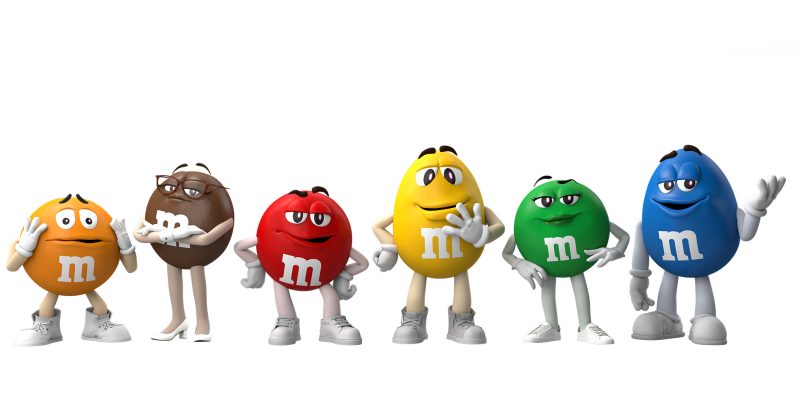 Branding Takeaways From M&M's Character Refresh
Much like websites, brands need updates too. Take it from M&M's, which recently refreshed its beloved candy mascots as part of its commitment to inclusivity. While the company's logo and brand mascots are widely recognized around the world, Mars Wrigley North America President Anton Vincent said it's important for their characters – particularly their female ones – to be "representative of our consumer".
At a first glance, you may not catch the changes. The updates are only noticeable in the character's shoes and demeanor. But these subtle tweaks are purposeful and aimed to appeal to Gen Z customers. According to research, nearly half (46%) of Gen Zers want to see brands tackle topics like racism and sexism. For M&M's, this meant the brand would need to focus on desexualizing the female characters and giving them more depth.
Align with consumer values
Consumers want to be able to see themselves in characters, so adapting to social changes over the years is crucial. M&M's "For All Funkind" campaign highlights the unique personalities of each character to relate to all types of consumers and "create a world where everyone belongs". Not only does this strategy add humanity to M&M's brand persona, but it also helps push forward social stances that align with their shoppers' values.
M&M's is not the only brand to make the shift. Pancake syrup company that was originally known as Aunt Jemima rebranded to Pearl Milling Company after addressing the racist history of its mascot. Additionally, Uncle Ben's rice changed its name to Ben's after receiving criticism for carrying Jim Crow-era stereotypes with its use of the term "uncle" to describe a Black man.
Understand your consumer
Before trying to relate to your customers, you need to identify their wants, needs, and values. When it comes to rebranding, conducting focus groups or customer surveys can help you get a clearer picture of how your brand is perceived, what your consumers want from you, and how your product or service can bring back more value to your customers. This will help you fully understand the social implications your brand may have on consumers and how to better align with their beliefs.
Tap into a marketing agency
Having an objective opinion can help marketers see the bigger picture of their brand identity and overarching message. The team at Vibrant Brands can not only help with brand research but also create and design a full rebrand for your company. Call us today at (855) 946-2773 to learn more about elevating your brand with Vibrant.
Photo from The Washington Post